We've organized several readings from Italian writer Anna Maria Ortese's seminal collection Neapolitan Chronicles, translated by Ann Goldstein and Jenny McPhee. Below please find a schedule below.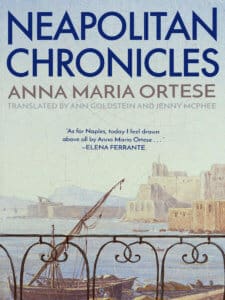 Tuesday, March 13
, 7 p.m. Community Bookstore, 
143 Seventh Avenue
 in Park Slope, Brooklyn.
Wednesday, March 14, 11:15 a.m.-12:40 p.m., Hofstra University, with Giovanna Calvino, daughter of Italo Calvino.
Tuesday, March 27
, 7 p.m., 192 Books, 192 Tenth Avenue, at 21st Street, Chelsea.